The Holistic Hut offers a range of alternative and complementary therapies in a relaxing tranquil atmosphere.

The therapies offered are to help nurture the mind, body and spirit and restore balance and harmony.  Helping you improve your physical, mental and emotional wellbeing, to a range of conditions such as emotional problems, stresses, anxieties, pain, phobias and much, much more.

Sessions are unique to you and are informative, enlightening and will inspire and help you to align with your life's path, clearing any blocks that are restricting you and assisting you in healing and moving forward in your life's journey.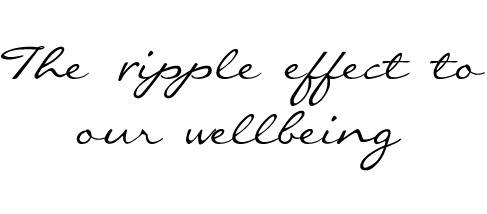 Modern life is full of hassles, deadlines, frustrations and demands.  For many people, stress is so commonplace that it has become a way of life.  Stress isn't always bad. As in small doses, it can help you perform under pressure and motivate you to do your best.  But when you're constantly running in emergency mode, your mind and body pay the price.

Stress and its associated emotions can slowly build up just like a drop of water until it eventually gets too much to hold on to and drops causing a rippling effect, radiating out from small to large ripples circling on and on and spreading out further and further, getting bigger and bigger.

These ripples can be associated with the stresses emotions that impact on our life and ultimately our wellbeing.  So by working on the initial build up rather than the resulting ripples will allow a more holistic approach to improving your wellbeing.